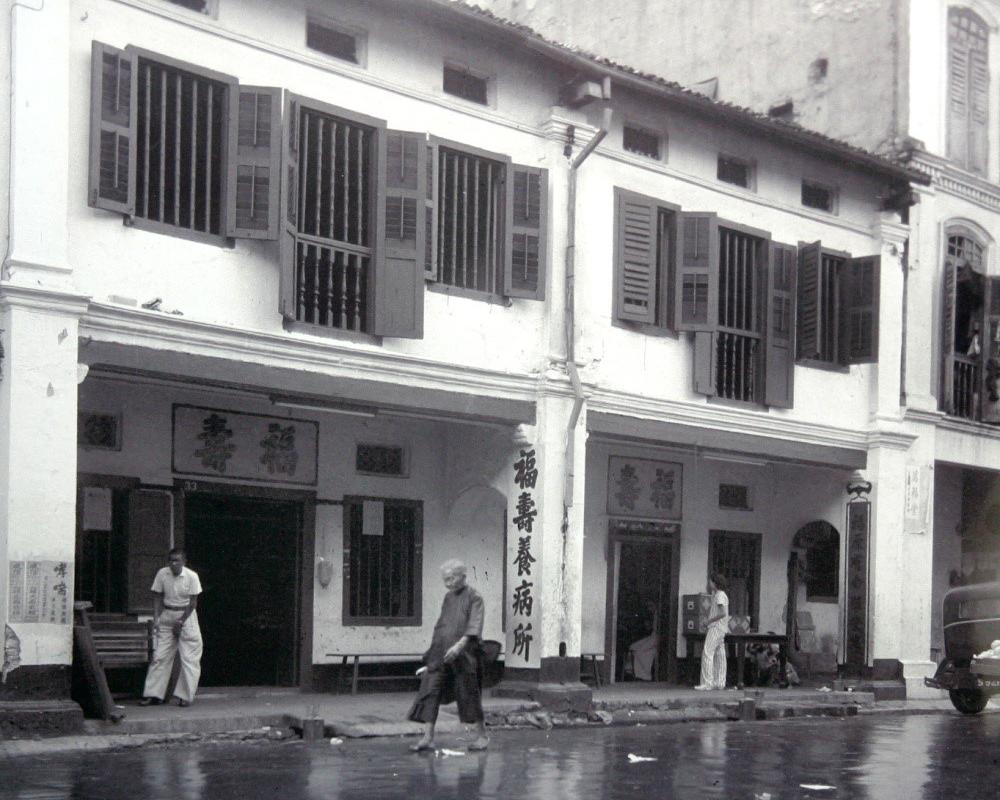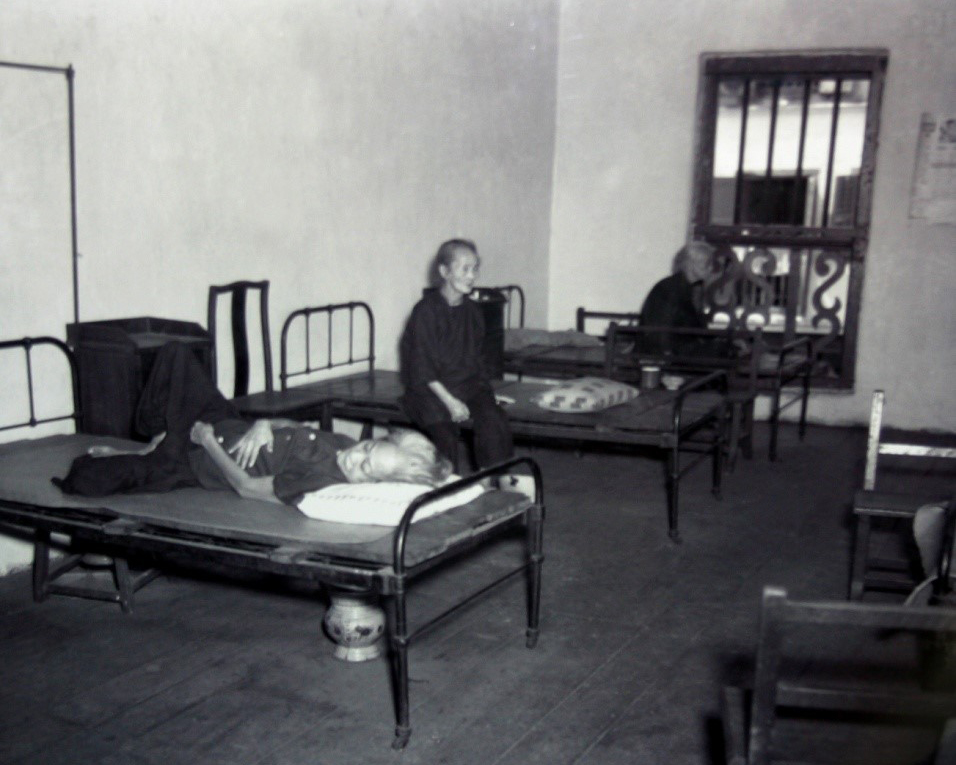 Sago Street /Sago Lane, a place the Cantonese name ominously called 'street of the dead', is famous for its 'death houses'. These were funeral parlors, that also served as hospice facilities for the migrants who were terminally ill, chronic sick, and dying, to wait out their last days on the upper floors. The operators would also arrange the funeral services for the deceased on the ground floor.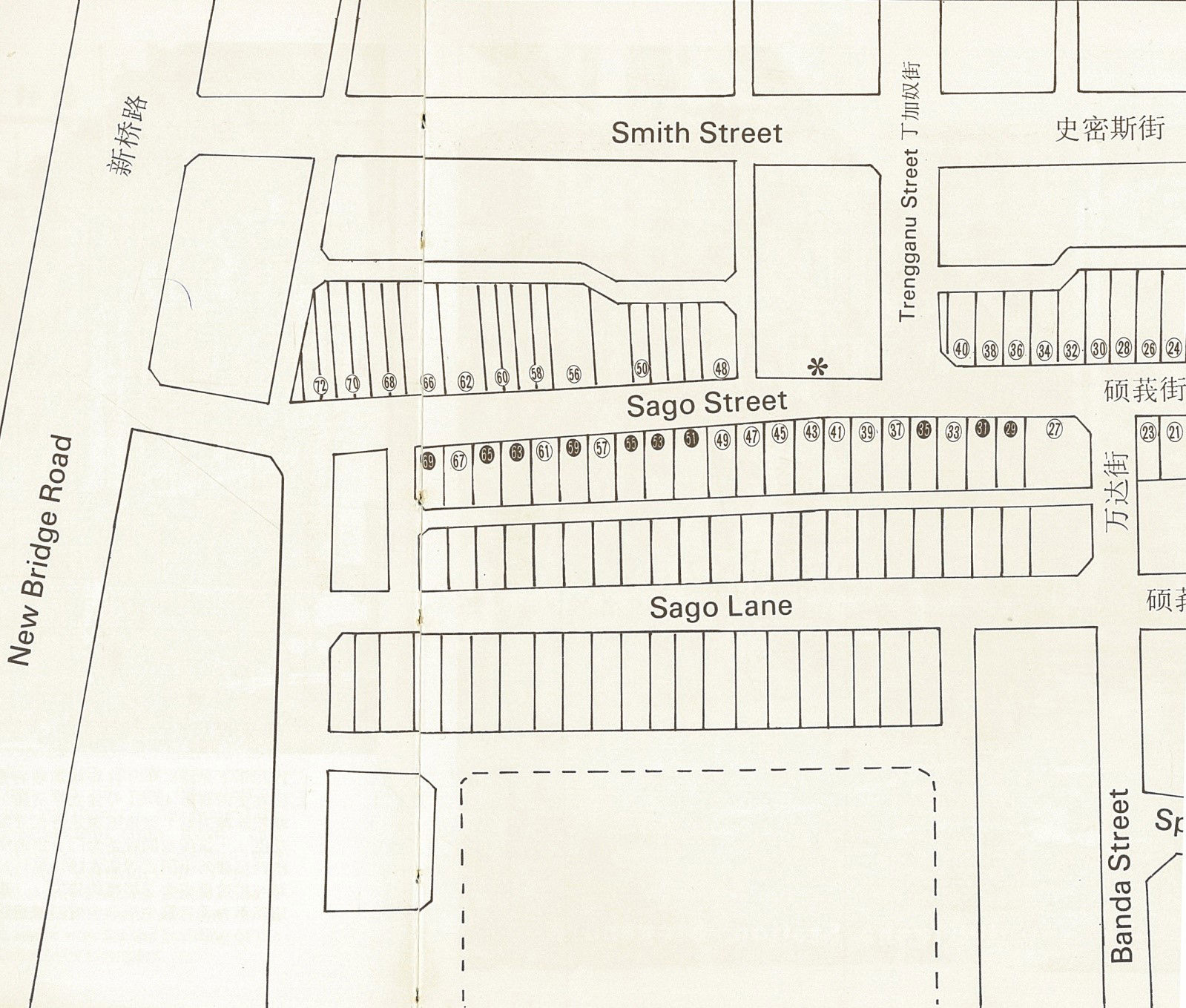 In 1849, there were 15 Chinese and 2 European sago factories at Sago Street, hence the name of these roads.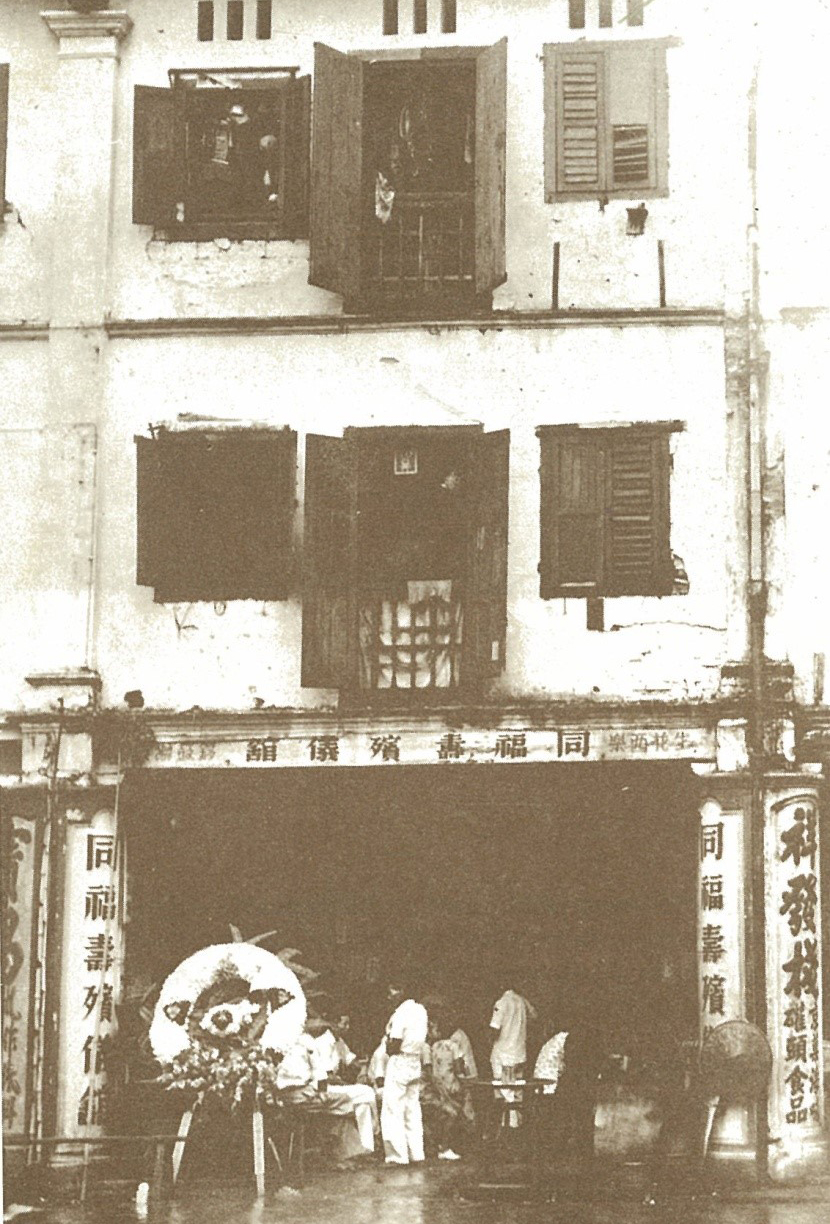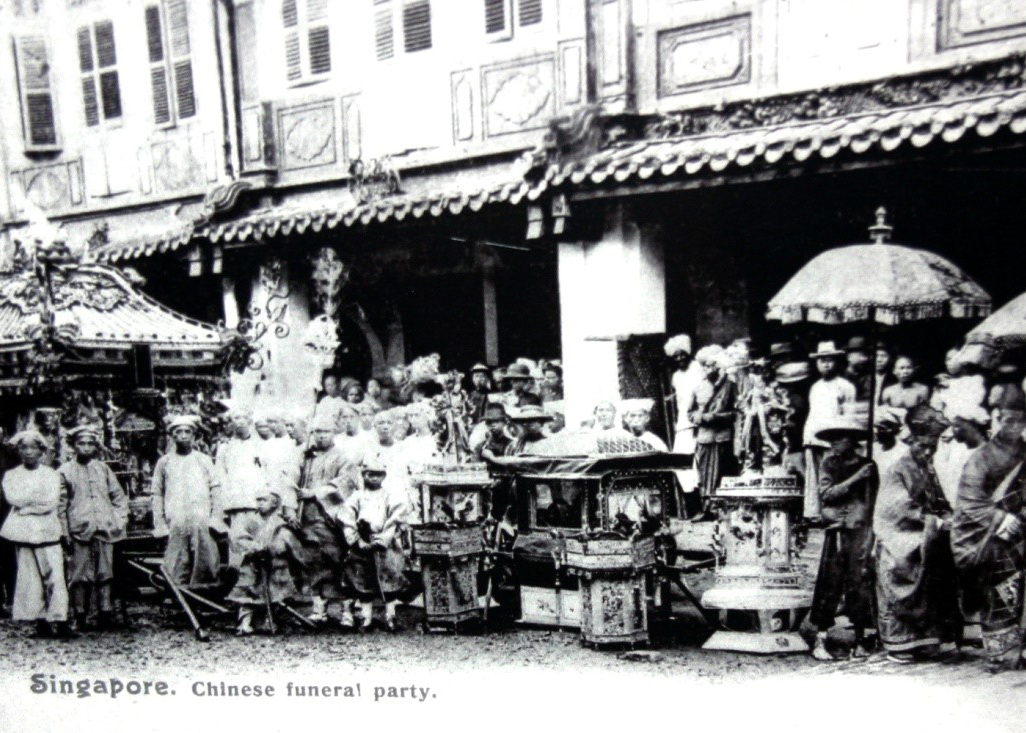 The living carried out an uneasy existence with the dead-often funeral sounds reaching the ears of upper floor occupants, a harsh reminder of the inevitability of death.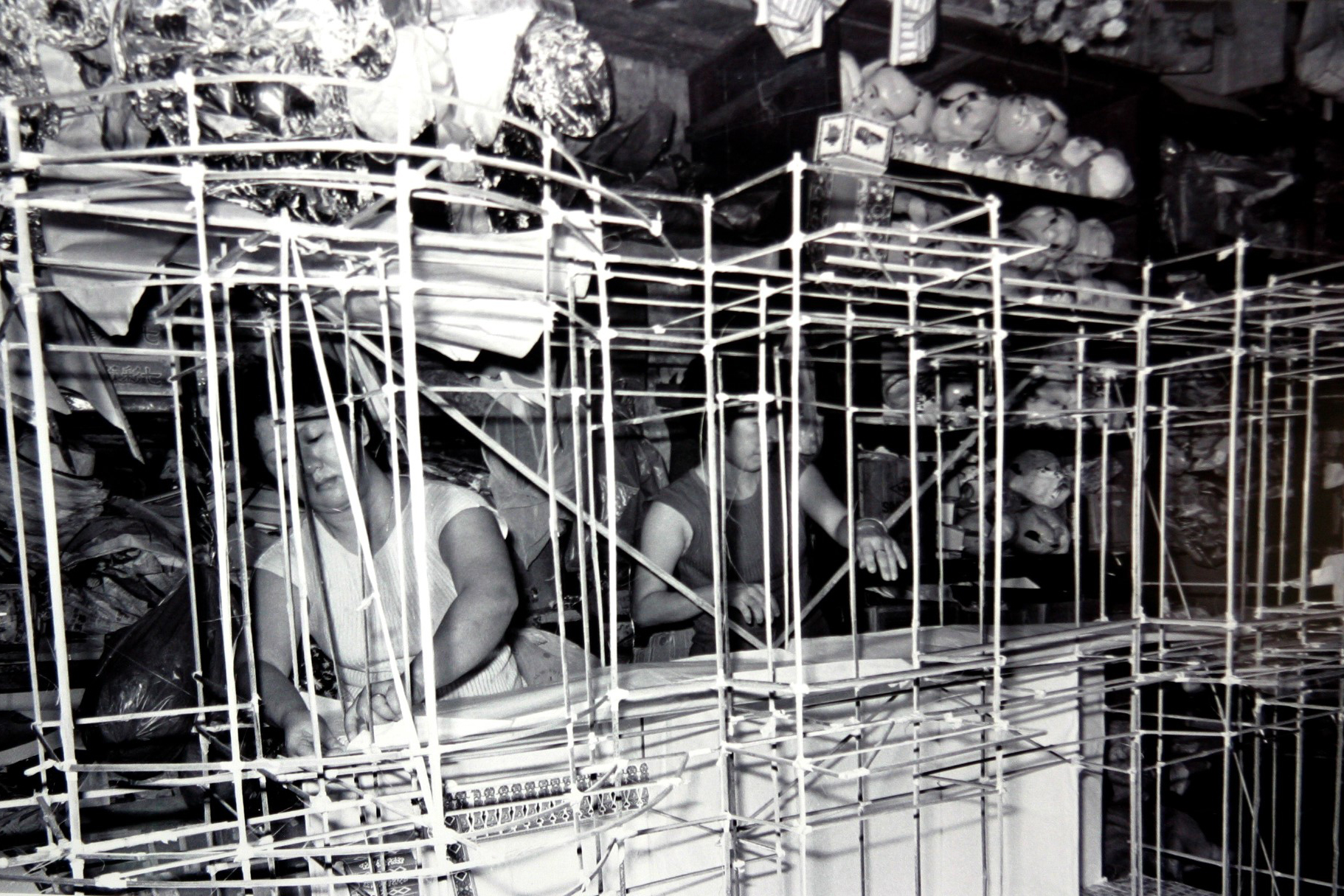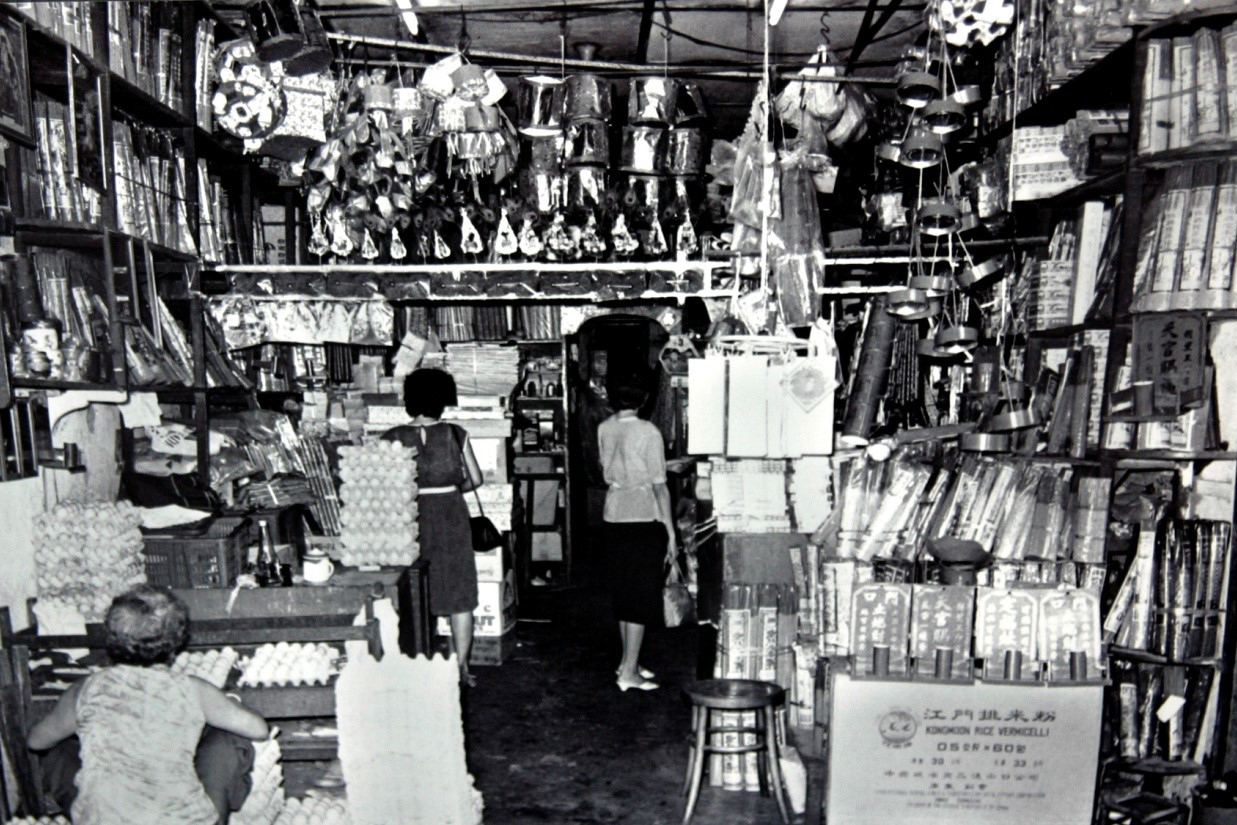 Nearby shops supported this industry by selling funeral peripherals. A number of shophouses were also used as brothels and restaurants.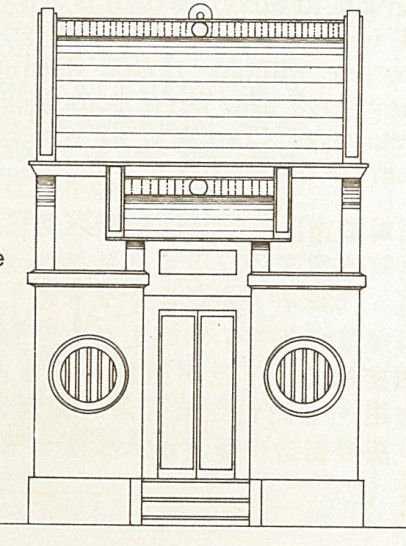 Local Cantonese called this Little Temple Street after the Toh Peh Kong Temple, a single storey temple built in 1895.
Jinrickshas arrived from Shanghai in 1880. Most of the early jinricksha pullers stayed in densely populated areas like Sago Street and Banda Street. There was a jinricksha station at Sago Lane in the early 1900s.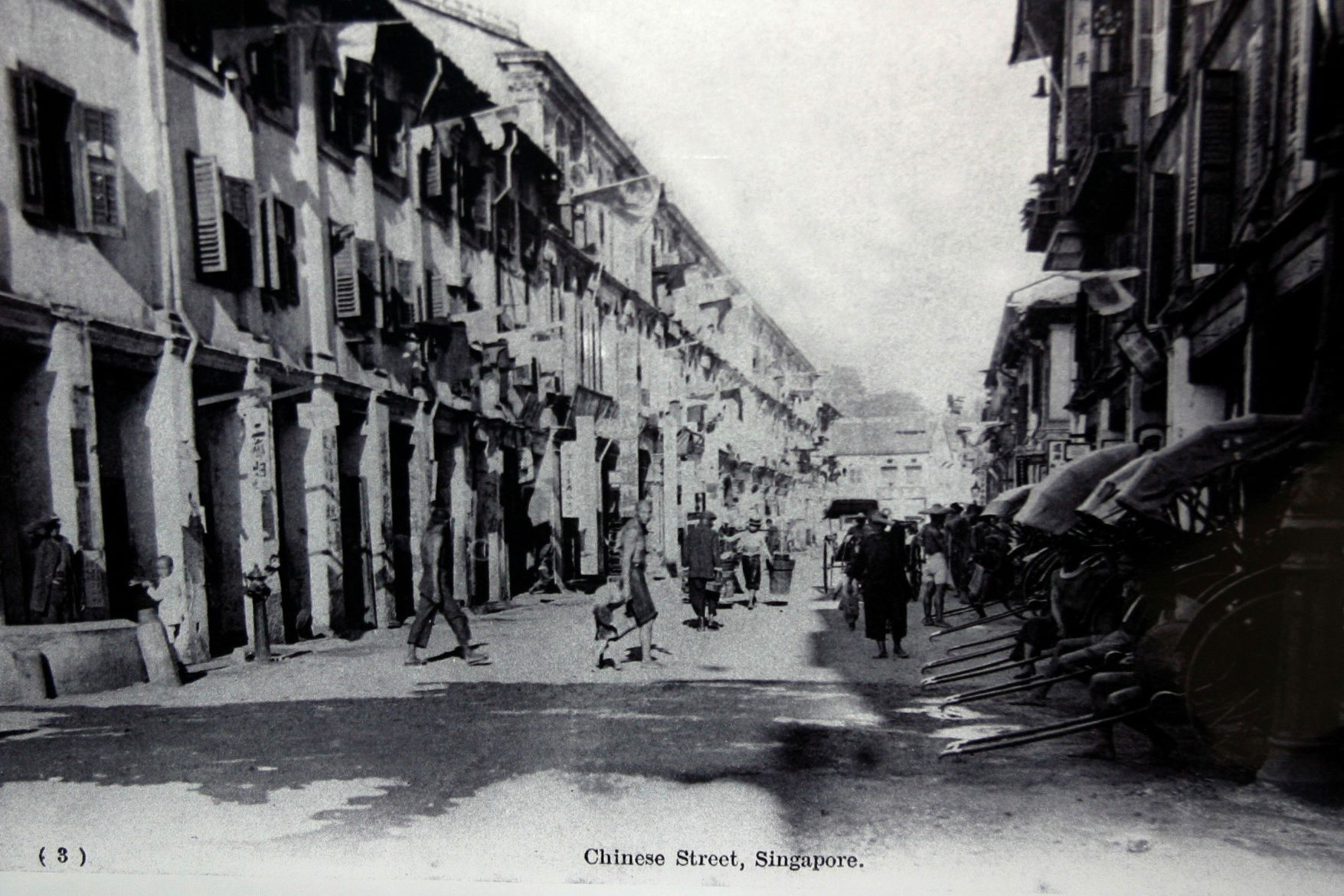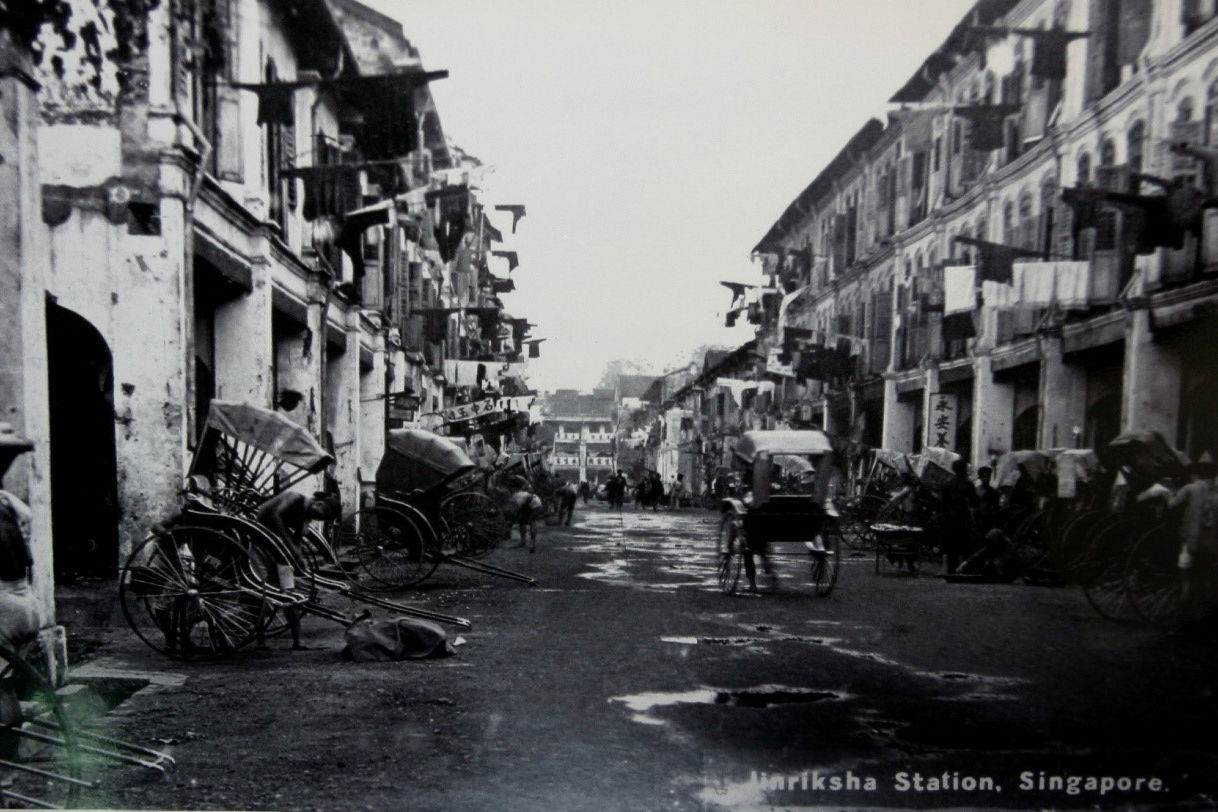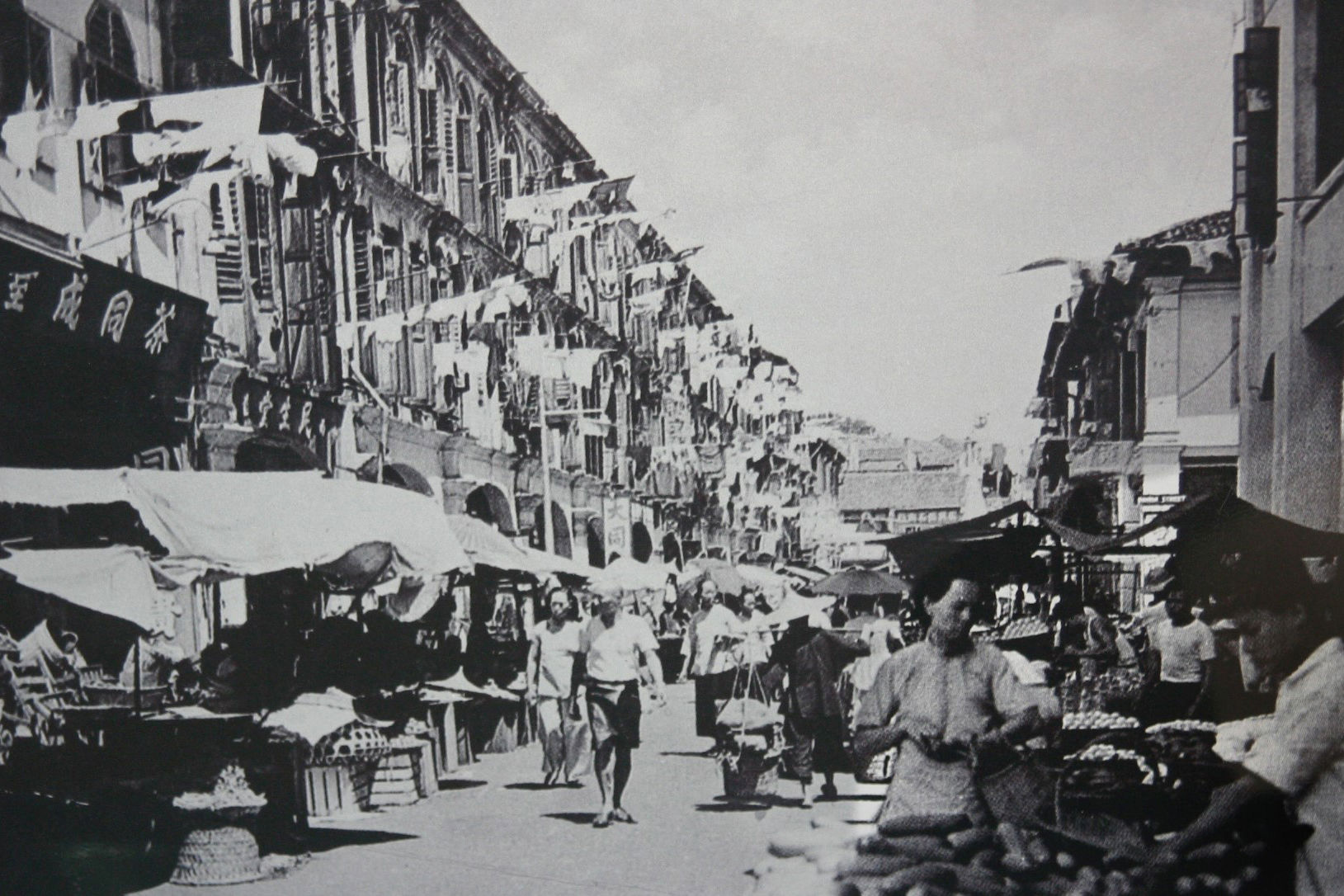 There used to be an open market with a string of stalls lining Sago Lane, Trengganu Street and Smith Street. In the evening, the wet market would turn into stalls selling cooked food.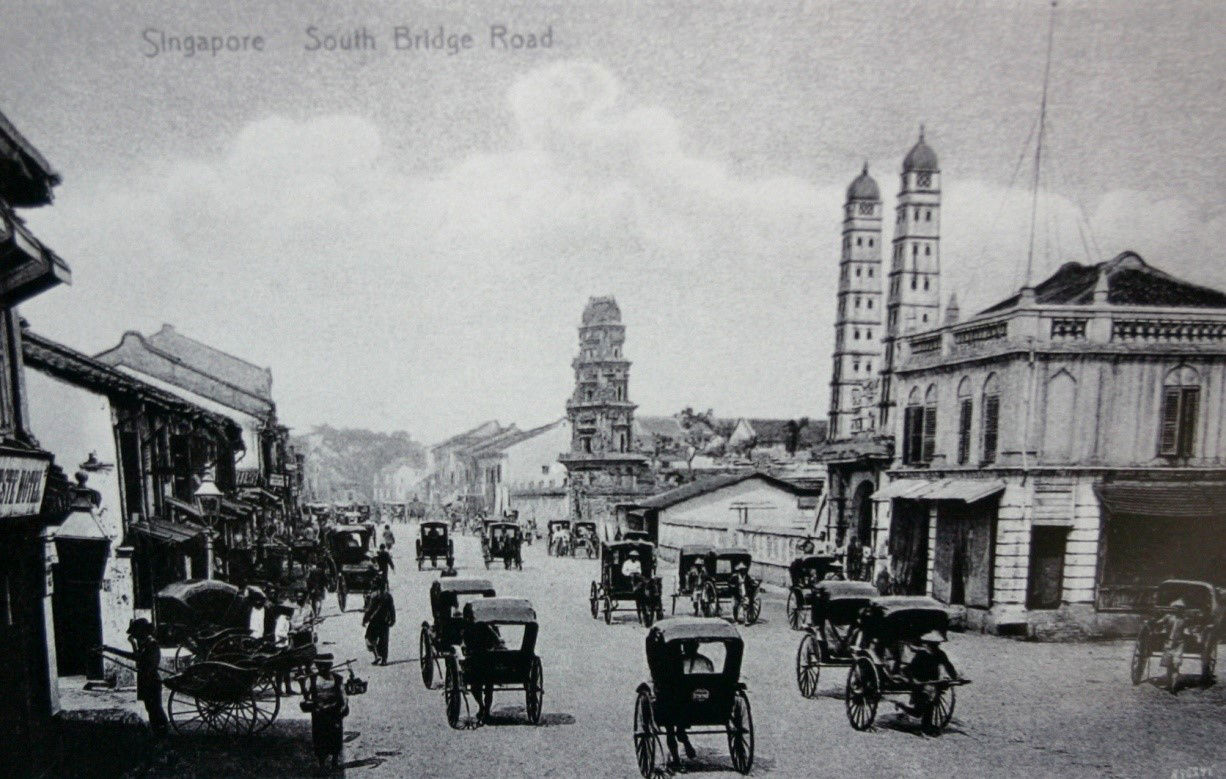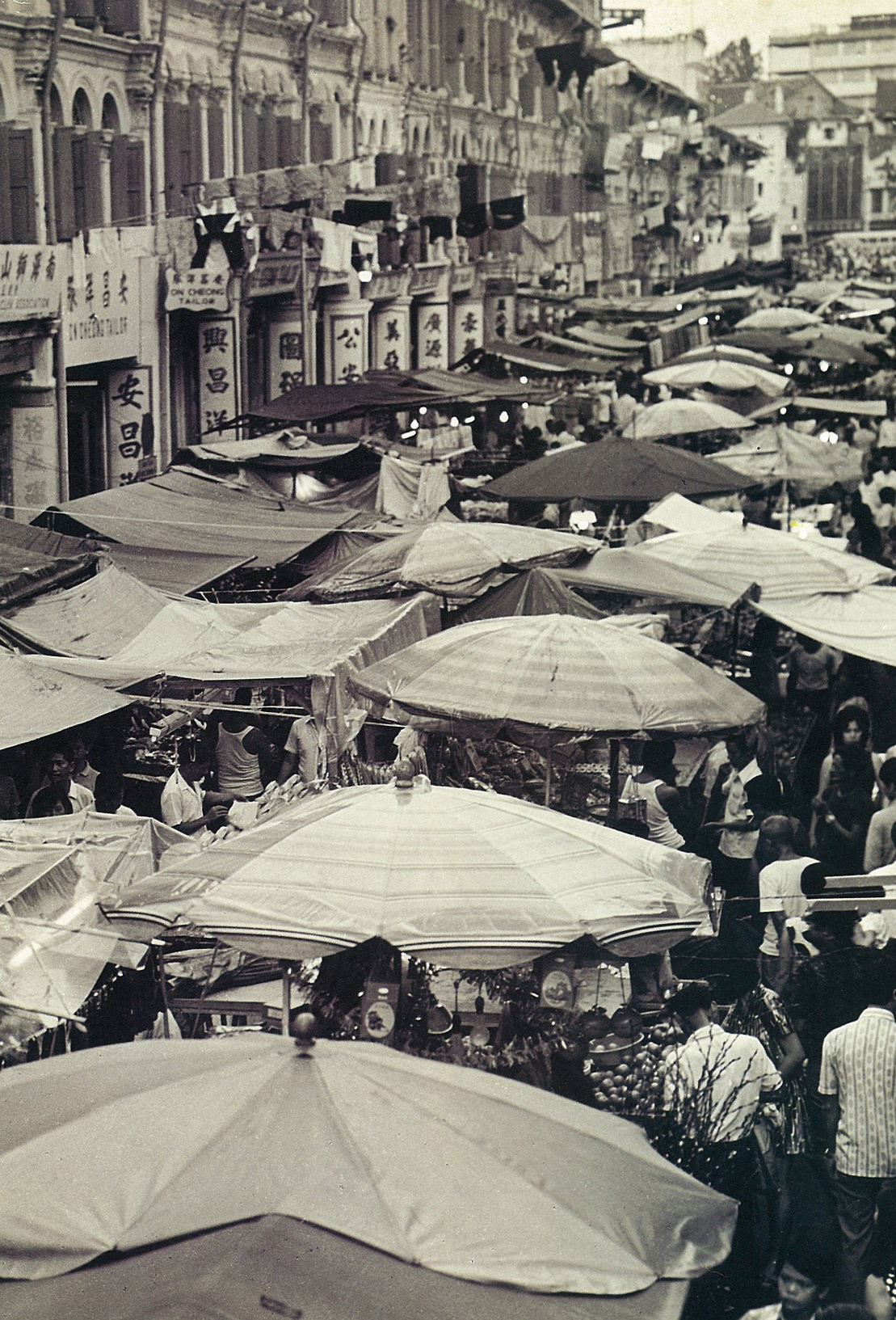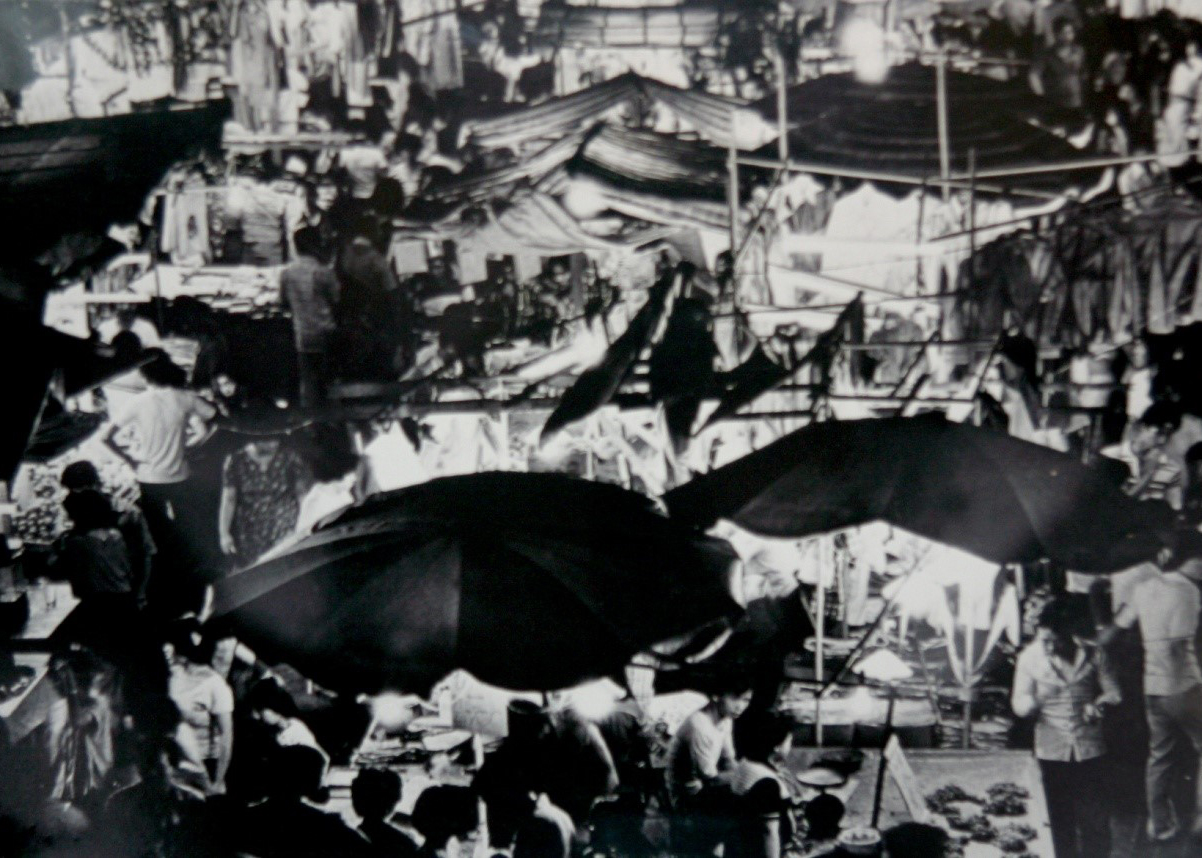 In the 1970s, some of Sago Lane's death houses had to make way for the Chinatown Complex. After that, the land at the front of Sago Street/Sago Lane was left vacant.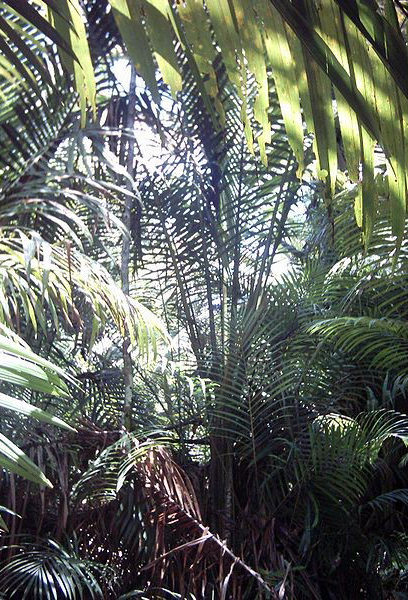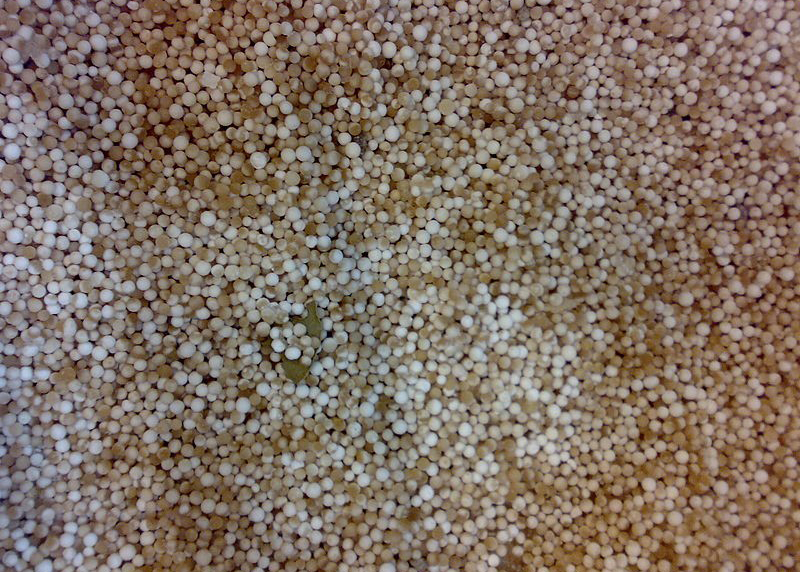 Sago is a starch extracted from the pith of sago palm stems, Metroxylon sagu, which grows in tropical regions of South East Asia. It is a major staple food for the lowland peoples of New Guinea and the Moluccas, where it is called saksak and sagu. It is traditionally cooked and eaten in various forms, such as rolled into balls, mixed with boiling water to form a paste, or as a pancake. Sago is often produced commercially in the form of "pearls". Sago pearls can be boiled with water or milk and sugar to make a sweet sago pudding. Sago pearls are similar in appearance to tapioca pearls, and the two may be used interchangeably in some dishes. There were many such sago factories in this area in the past, thus the names of these streets.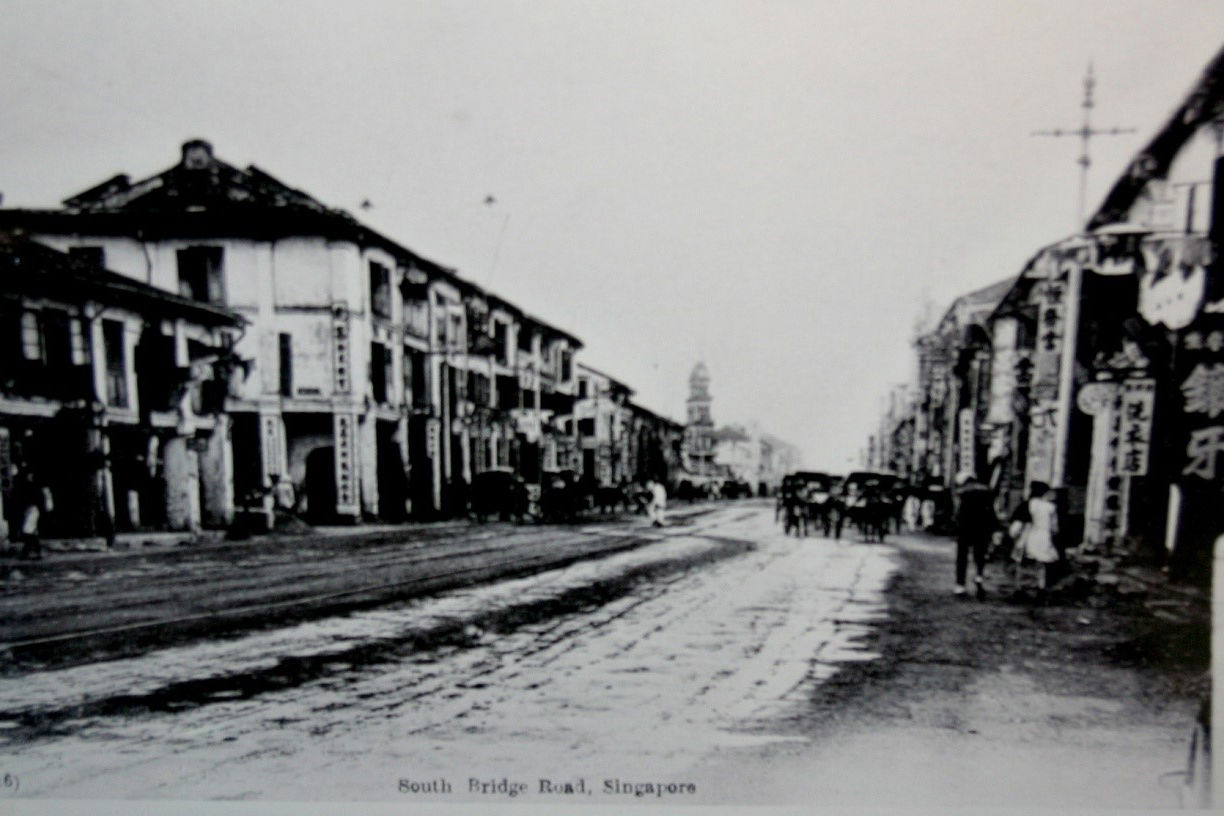 The temple site is in Chinatown at the current vacant land bounded by South Bridge Road, Sago Street, Sago Lane and Banda Street. The site area is slightly under 3,000 square meters, with length of 85 meters and width of 35 meters.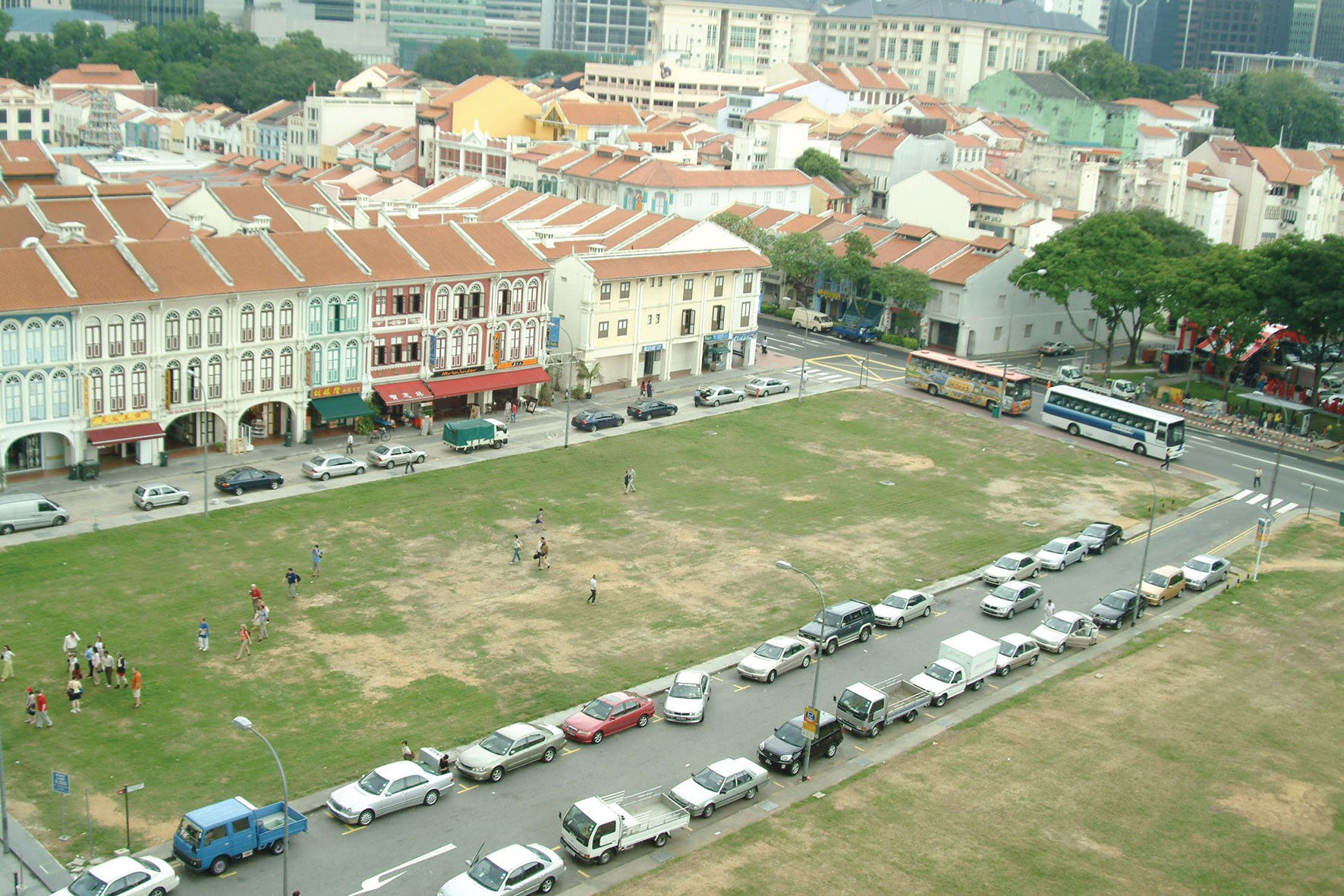 Looking towards South Bridge Road (Great Horse Road), adjoining the left side of the site is Sago Street, where old 3-storey shophouses house a number of souvenir shops and small eateries.
Chinatown, an album of a Singapore community, Times Books International, Archives and Oral History Department, 1983, ISBN 9971 65 117 3, pages 100 - 109
Kreta Ayer, Faces and Voices, Kreta Ayer Citizens' Consultative Committee, 1993, ISBN 981-3002-73-5, page 21